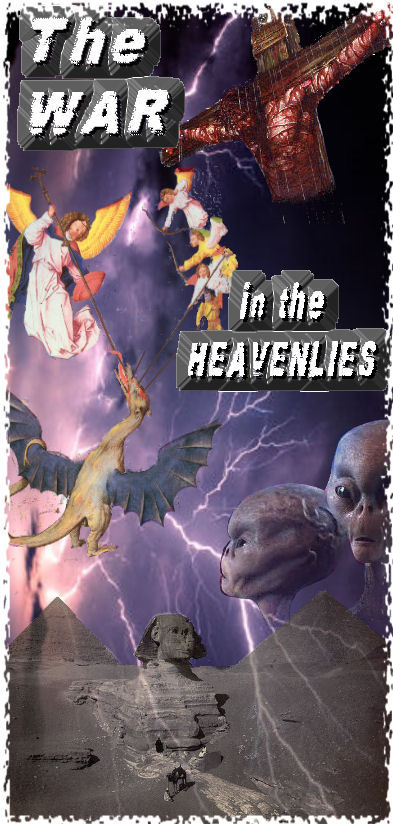 And there was war in heaven: Michael and his angels fought against the dragon; and the dragon fought and his angels,

And prevailed not; neither was their place found any more in heaven.

And the great dragon was cast out, that old serpent, called the Devil, and Satan, which deceiveth the whole world: he was cast out into the earth, and his angels were cast out with him. Rev 12:7-9





-------------------------------------------------------------------------
 
Finally, my brethren, be strong in the Lord, and in the power of his might.
Put on the whole armour of God, that ye may be able to stand against the wiles of the devil.
For we wrestle not against flesh and blood, but against principalities, against powers, against the rulers of the darkness of this world, against spiritual wickedness in high places. Eph 6:10-12

--------------------------------------------------------------------------
For though we walk in the flesh, we do not war after the flesh:
(For the weapons of our warfare are not carnal, but mighty through God to the pulling down of strong holds;)
Casting down imaginations, and every high thing that exalteth itself against the knowledge of God, and bringing into captivity every thought to the obedience of Christ;
And having in a readiness to revenge all disobedience, when your obedience is fulfilled. 2 Cor 10:3-6

--------------------------------------------------------------------------
 
And he shall speak great words against the most High, and shall wear out the saints of the most High, and think to change times and laws: and they shall be given into his hand until a time and times and the dividing of time.
But the judgment shall sit, and they shall take away his dominion, to consume and to destroy it unto the end.
And the kingdom and dominion, and the greatness of the kingdom under the whole heaven, shall be given to the people of the saints of the most High, whose kingdom is an everlasting kingdom, and all dominions shall serve and obey him. Dan 7:25-27
---------------------------------------------------------------------------------------------------------------------------------
Below are short video teachings on Spiritual warfare that I have experienced to be effective. VERY EFFECTIVE.
If your theology differs then pray that the Lord will reveal the Truth to you in His word and in your life, of the reality of these and the need. Some of you are in desperate need and are barely clinging on.
The battle is real. If you are a Christian then you are in it, whether you like it or not. Don't let it overwhelm you and bring you under.
Remember
The thief cometh not, but for to steal, and to kill, and to destroy:
I am come that they might have life,
and that they might have it more abundantly.
John 10:10
Don't let the thief, steal, kill and destroy all you have been given and promised as below. This promise below is real. And it is for every believer.
The LORD shall establish thee an holy people unto himself, as he hath sworn unto thee, if thou shalt keep the commandments of the LORD thy God, and walk in his ways.
And all people of the earth shall see that thou art called by the name of the LORD; and they shall be afraid of thee.
And the LORD shall make thee plenteous in goods, in the fruit of thy body, and in the fruit of thy cattle, and in the fruit of thy ground, in the land which the LORD sware unto thy fathers to give thee.
The LORD shall open unto thee his good treasure, the heaven to give the rain unto thy land in his season, and to bless all the work of thine hand: and thou shalt lend unto many nations, and thou shalt not borrow. And the LORD shall make thee the head, and not the tail; and thou shalt be above only, and thou shalt not be beneath; if that thou hearken unto the commandments of the LORD thy God, which I command thee this day, to observe and to do them:
And thou shalt not go aside from any of the words which I command thee this day, to the right hand, or to the left, to go after other gods to serve them. Deu 28:9-14
So put a stop to the rot
Start to cast the demons out of your life NOW!!!
And the seventy returned again with joy, saying, Lord, even the devils are subject unto us through thy name.
And he said unto them, I beheld Satan as lightning fall from heaven.
Behold, I give unto you power to tread on serpents and scorpions, and over all the power of the enemy: and nothing shall by any means hurt you.
Notwithstanding in this rejoice not, that the spirits are subject unto you; but rather rejoice, because your names are written in heaven.
Luk 10:17-20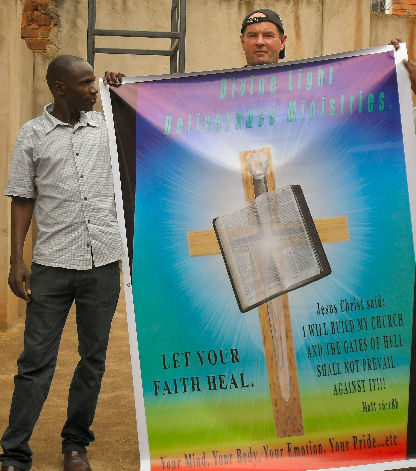 Click link above to hear Pete preach,
Messengers of Satan, fear and Doubt!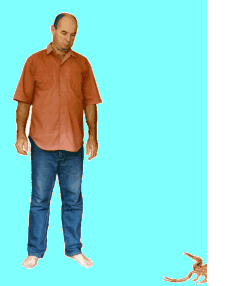 CLICK LINKS BELOW FOR VIDEOS.
Spiritual Warfare 1 Intro.
Intro to Spiritual warfare series. What it's all about!  
Spiritual Warfare 2 Repentance.
Close the doors to the devil through repentance. This is a must to finding freedom.  
Spiritual Warfare 3 Forgiveness
Have you , unforgiveness, bitterness and resentment for anyone. Forgive and the tormentors will leave and even the sickness and disease..  
Spiritual Warfare 4 Witchcraft
Playing with witchcraft is a deadly game. Clean it out of your life and find the freedom you desire.  
Spiritual Warfare 5 Generational Curses
Do you see negative things in your life that are passed down the family line. Break them off your life.  
Spiritual Warfare 6 Breaking Curses

Are you always failing in some aspect of life. Physical or spiritual. Could be a curse. Break them off and be free.
Spiritual Warfare 7 Fight with the Word

Use the Word to drive back the demons and their torments in your life.
Spiritual Warfare 8 Cut Soul Ties

Soul ties come from fornication, domination, intimidtation and manipulation. Get these things out of your life. Cut them off and their controlling demons.
Spiritual Warfare 9 Anointing oil

The anointing oil is a powerful covering. Try it.
Spiritual Warfare 10 Pick up the Sword

When we enter a battle we need to fight. Let's get into it and give our enemy a floggin with the Sword of the Lord.
Spiritual Warfare 11 Tithing

Are you always without. Try giving back to God. He will rebuke the devourer and the windows of Heaven will be opened. That is what He says, I have tested this like He says and His Word is Truth. And there is a big difference between giving to God and giving to men.
Spiritual Warfare 12 Fasting

Jesus came out of the 40 day fasting wilderness with Power. Do you really want it? Even a 3 dayer will break down walls and clear the way.
Spiritual Warfare 13 Praying the Psalms

The psalms are powerful to pray through. Ask for blessings and give the demons a hiding too.
Spiritual Warfare 14 Be Strong

We need to be good soldiers and grow strong to fight. The Lord doesn't solve all our problems without helping us grow. Sometimes the problems we are facing are for our benefit and growth.
Spiritual Warfare 15 Armour of God.

All Christians need the Armour of God. Learn how to apply it and use it and it will keep you from harm.
Spiritual Warfare 16 Self Deliverance

All believers can cast out devils. Why not start at home.
HOW TO CAST OUT DEMONS HERE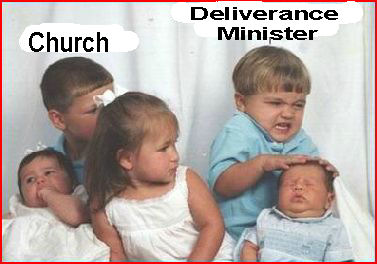 This is video of parts of deliverance that took place in Uganda. There were more deliverances but the really violent were not filmed because most were busy and these are only parts of them. And these were young believers who were praying and fasting but still opressed and tormented by the enemy. How are you going believer. Christians can have demons.
I have also made a short video on the witchcraft of Joseph Kony.
Joseph Kony Witchcraft.
Go to link below to get your demons cast out over the phone.